Employers
[virtual_slide_box id="36″]
[virtual_slide_box id="38″]
[virtual_slide_box id="37″]
[virtual_slide_box id="39″]
Employer FAQs
Take a look at our most frequently asked questions below about our apprenticeship programs.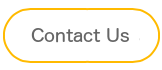 An apprenticeship can last between one and four years, depending on the level of the programme, and the ability of the apprentice. The standards currently offered by Digital Marketing Mentor typically last between 12 and 24 months. Flexible programmes can be offered through negotiation with the employer, the learner and DMM – who will create bespoke individual learning plans if required.

The National Minimum Wage for an apprentice from April 2019 varies dependent on the age of the learner:

Under 18 years £4.35 per hour

18-20 years £6.15 per hour

21 years and over £7.70 per hour

25 years and over £8.21 per hour

Some employers set their own rate of pay, but the legal minimum must be met.

An apprentice must be employed for a minimum of 30 hours per week, to a maximum of 40 hours. An apprentice is required to spend at least 20% of their working time being trained. Typically, this means they will receive a day off-the-job every week.

DMM currently offer a variety of apprenticeships in digital and business skills. The list below is not exclusive- if you do not find the apprenticeship standard listed below that meets your requirements, please do not hesitate to contact us as we may still be able to assist you in providing this service. Contact us on this email address: enquiries@digitalmarketingmentor.co.uk

Apprenticeship Standards

Public Relations Assistant Level 4

Data Analyst Level 4

IS Business Analyst Level 4

Project Manager Level 4

Business Administrator Level 3

Project Controls Technician Level 3

Broadcast Production Assistant Level 3

Junior Content Producer Level 3

Digital Marketer Level 3

Advertising & Media Executive Level 3

Marketing Executive level 3

All of our delivery is undertaken on a 1:1 basis, enabling us to tailor the learning to the requirements of the business and individual. We do, however, undertake group sessions where the employer has a number of apprentices. 
 We use web conferencing technology to conduct tutorials and training. We have found that this allows us to support the learner and employer better by allocating the most skilled and appropriate mentor for you rather than the wrong mentor who happens to live nearby.  Using web conferencing means that we can schedule tutorials and training sessions on the learner's study day rather than whilst they are in the work environment. This, therefore, does not interrupt day to day business activities in the workplace. Where an employer needs to reschedule a meeting due to business priorities, we can be flexible around their needs.
We do like to meet face to face with the employer/line-manager and learner and we will do so at the very start of the apprenticeship and every 12 weeks to undertake a detailed progress review. The assigned mentor and our senior management team will also be in touch with the employer on a regular basis to ensure all is
going as planned.

DMM will provide the employer with a training agreement and commitment statement before training commences. This will detail all costs and responsibilities required for the duration of the apprenticeship programme through to the learner's end point assessment and completion. Any additional fees, eg. resits for exams will also be detailed here.

This is a familiar question. DMM will work with the employer to identify the most appropriate apprenticeship standard for the job description and role. Our highly experienced Mentors are industry experts, who will support both the employer and learner in gaining the knowledge required to support your business.

The employer has the primary responsible for the health and safety of the apprentice, and should be managing any significant risks.

DMM will take reasonable steps to satisfy that the employer and workplace are meeting these requirements before agreeing and signing any contracts, by the completion of a due diligence checklist.

It is also essential that all employers hold the appropriate level of public liability insurance.