Employers
Creative Media Apprentice
---

A creative media apprentice can help your business across a multitude of platforms, including audio, visual, and post-production.

This can include videography, video editing, photography, and Photoshop, among other things.
IT Apprentice
---

An IT apprentice can help your business in most areas of computing, provided they have the right support.

This job role can include aspects of web design, technical support, and software development.
Business Admin Apprentice
---

If you're overwhelmed with paperwork and lacking organisation, then a Business Admin apprentice can help you immensely.

They can help across all aspects of your business including; making and receiving phone calls, arranging meetings and events, and handling mail to name a few.
Employer FAQs
Take a look at our most frequently asked questions below about our apprenticeship programs.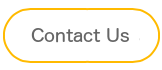 All apprenticeships – no matter what level – must last 12 months, 1 day as a minimum. You are not obligated to employ them at the end of this period. An apprentice has the same rights as any employee. Therefore, if you wished to employ an apprentice before 12 months, then this would be undertaken in accordance with their contract. 

The current minimum rate of pay for an apprentice is £3.30 an hour (a rise from £2.73 as of October 2015). I advise that this figure is a starting rate with pay increments offered at 3 and 9 months based on the apprentice achieving key performance indicators. If they were to be employed after 12 months, then they would be entitled to the minimum wage of between £3.79 and £6.50, depending on their age.

An apprentice must be employed for a minimum of 30 hours per week.

Through our partner, Skills for Careers, we offer apprenticeships in; Social Media Level 3, IT Level 3, Creative Media Level 3, Digital Marketing Levels 3 and Level 4, and Business Administration Levels 3 and Level 4.

As a junior member of your team, it is expected that the apprentice will be required to undertake some administrative tasks. It is important that their role enables them to learn and demonstrate their skills within the workplace. We therefore believe that an apprentice should be spending no more than 50% of their time on administrative duties.

The apprentice may either be taught in the classroom at our Leicester based training centre, or there may also shortly be a distance e-learning option available.

 

The apprentice will spend either 1 or 2 days per month in the classroom. The classroom sessions will be "instead of" rather than "as well as" their study day. Some classroom sessions will be 2 days back to back but an apprentice will have no more than 1 day per week allocated to academic study, whether that is in the classroom or a study day.

All apprentices are entitled to a study day during the working week. This is to enable them to complete their academic studies. This study can be undertaken at either at home or their place of work.

There are no other costs. Apprentices do not attract pension contribution. The only other cost might be an increase to your Employers Liability Insurance to cover them working on your premises.

The apprentice will meet with their Assessor once per month, ideally in the workplace face-to-face. This will be an Assessor meeting. At least every 10 weeks, there will be an Employer Progress Review, which will be held face-to-face on site. This is completed by David Prescod and also acts as a free business consultancy meeting for the employer!

This is a similar situation to lots of employers. This is where the support from the assessor will help. In many instances, you will find that the assessor provides digital marketing consultancy to you as a result.

If your home is also your place of work, then yes. However, it will need to comply with our health and safety and safeguarding compliance checks. Often we find that domestic homes are not suitable.

Further to our health and safety and safeguarding checks, you will be required to have valid and appropriate Employers Liability Insurance and be a qualified First Aider.