Many of us may have felt a huge relief when the Government announced the reopening of pubs, however, another very significant announcement made this year is the apprenticeship guarantee that promises to minimise unemployment figures and help suffering businesses.
What is an 'apprentice guarantee'?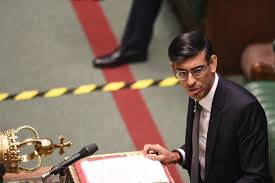 Chancellor of the Exchequer Rishi Sunak promised 'no one would be left without hope' – a bold commitment after a world-wide, economically-crippling, pandemic. To help to fulfil this, the Government has vowed to give businesses up to £3,000 for every new apprentice hired. This does, of course, have some conditions but no matter what, you'll be getting money for employing a keen
member of staff. Undoubtedly, that's good news?
Under the scheme, if you employ someone 16-18, you get £3,000; if you take on someone under the age of 25, you get £2,000; or you could receive £1,500 if you hire someone over the age of 25. The aim is to try to decrease the estimated figure of 1.5 million unemployed young people this year, whilst helping companies post COVID-19. There are also extra incentives, such as an increase to £4,000 if the apprentice is a care-leaver, etc. Fundamentally, businesses need new staff and more money, and young people need more opportunities and a promising future- one fixes the other! The Government is desperately trying to get the economy back to where it was before lockdown, and the apprenticeship incentive is progress.
Prime Advantages for Businesses
Government grants will cover the majority (if not all) of training costs
Now, here's where it gets technical with regards to levy and non-levy businesses. :
Large employers that have an annual wage bill of over £3 million have to pay a levy. The company can only use this money for the upskilling of apprentices; if they don't use this money, the funds are given to smaller employers to support existing apprentices completing their training. Businesses with a wage bill below £3 million have to pay just 5% of the cost of their apprenticeship training while the Government pays the rest. For a more detailed explanation, visit: https://www.gov.uk/government/news/key-facts-you-should-know-about-the-apprenticeship-levy
As a result, the majority of apprenticeship training would cost only £50/month for a non-levy company, the government grant would most likely cover all apprenticeship training costs. If you employ a person between the ages of 16-18, all training costs are covered and the 5% contribution is removed.
Apprentice is trained in the workplace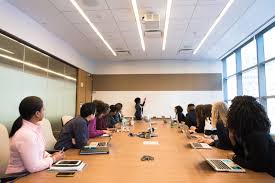 Understandably, many employers want apprentices to remain on-site as much as possible. Digital Marketing Mentor acknowledges this and, as a result, we deliver all of our sessions in the workplace via webinar. Our 1:1 training means that the learning is contextualised around the business- there are no sessions where abstract case studies on Red Bull and Starbucks are taught! Our web conferencing means that there are no delays in business operations; the 9.30 mentoring session happens at 9.30 as there are no mentors arriving late due to traffic jams or delayed trains. This method of delivery allows the employer to see the learning taking place whilst also enabling us to find the perfect mentor for you. We pride ourselves on the outstanding experience our mentors have, and that is all because we can source our experts from anywhere in the UK. Having industry professionals deliver the content directly to your apprentice will undoubtedly benefit your business.
Apprentices can bring fresh perspectives and share new knowledge with colleagues
Employing young minds offers a unique insight into a business where they can bring their world experience and ideas. Young people have a fantastic insight into growing trends and interests, as part of the community living it? As the apprentice develops new skills, there's no reason that they can't pass that knowledge on. For example, if you employ a line manager and place them on an apprenticeship, they can show other existing members of the team what they have learnt and apply the knowledge to advance the business.
How Do I Proceed?
If you are ready to take advantage of the cash incentive offered when employing an apprentice, get in touch with us using the form at the bottom of this page. We will firstly recruit your apprentice, filtering through the applicants to ensure you only interview the best of the best. Then we will train your apprentice, having one of our industry professionals impart their invaluable knowledge. Finally, we will support you as your business recovers, offering personalised mentoring to assist in your development.
Are you going to rebuild your workforce the smart way with the apprentice guarantee scheme? What's the worst that can happen?
To start your journey, call us on: 0116 216 6620 or email us at: rebuildmyworkforce@digitalmarketingmentor.co.uk