In our modern, digital, and evermore connected world, digital marketing is taking centre stage when it comes to selling what your business has to offer. Sure, word of mouth, posters, and good old sales pitches still have a place in business; but these can be expensive, time consuming, and honestly speaking, not as effective as they used to be. Today's marketing is all about digital – presenting your business online to appeal to the world's 4.66 billion active internet users.
In the UK, over 72% of marketing budgets are allocated towards digital marketing – it's completely overtaken traditional marketing, providing better audience targeting, analytics, engagement, and exposure than your traditional means of brand promotion. In fact, RetailDive noted that in 2020, 87% of buyers search online first when they're looking for new products. Most people expect to find the information they require online these days, and your small business should absolutely be selling itself to this huge audience using effective digital marketing. Here are our top 5 reasons why you need digital marketing for growing your small business in 2022…
1. Digital marketing gives you access to lots of information about your customers and their needs
Tools such as Google Analytics, SEMRush, Google Search Console, and our personal favourite Answer the Public are fantastic tools for tracking what people are searching for, and how people are coming across your business. You can use these tools to better understand your audience and adapt your campaigns to make them as effective as possible. It's key that you don't assume what your audience wants – use tools like these to establish what people are searching for and promote your product as an answer to these queries.
2. Digital marketing gives everyone a chance to compete with big brands
You don't need to spend a fortune to compete with some of the biggest brands out there – as a small business, if you're creative with your approach to marketing and use it effectively, you can compete head-on with some of the giants. Understand your audience and use tools out there such as video, social media, and websites in a way that appeals to your audience and search engines to promote your business. If you're clever about it, you can easily compete with larger brands for the attention of your target audience.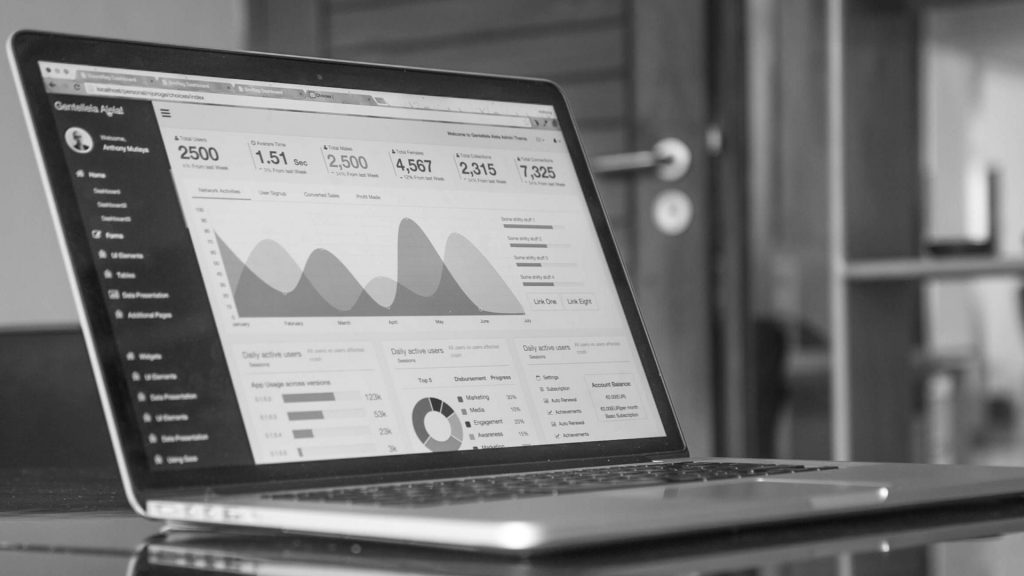 3. Digital marketing campaigns are cheaper than traditional marketing
According to Google, for every $1 spent on advertising with Google Ads, businesses can expect to get $8 back in sales. That's a huge return on investment and makes it far cheaper than almost any other method of marketing. On top of this, you don't even need to pay for most of your online exposure – organic, free search is still where most web traffic comes from. Your exposure in organic search can be manipulated by good quality search engine optimisation (SEO), exposing your brand to a huge audience for very little or no upfront cost. As a small business, not having to pay for expensive traditional campaigns makes digital marketing a no-brainer.
4. Digital marketing is more personal, helping to build a loyal customer base
Unlike traditional advertising, digital marketing brings many opportunities to build a closer relationship with your audience. Social media marketing means you can create personal posts with interactive actions, engage in conversation, and even directly message your customers. Email marketing and blogging also means you can create content that is relevant and engaging to your audience. If you create interesting content that appeals to your customers, you can use digital marketing to create genuine relationships with your customers. It's a valuable tool for promoting your brand.
5. Your digital marketing performance can be easily tracked
Tools such as Google Analytics and bult-in social media analytics tools can track the performance of your digital marketing campaigns, with data such as clicks, devices, bounce rate, time spent on page, and where they're visiting from all being easily accessible. You can use this data to measure the success of your individual posts and web pages and adapt your campaigns in response to ensure they are as effective as possible. This type of easy data collection is just not possible through traditional marketing.
If you're based in England and looking for help with your digital marketing, we offer apprenticeship courses for new or existing staff in key digital marketing skills to bring new talent to your business. Get in touch today to find out more about how Digital Marketing Mentor can help grow your business.